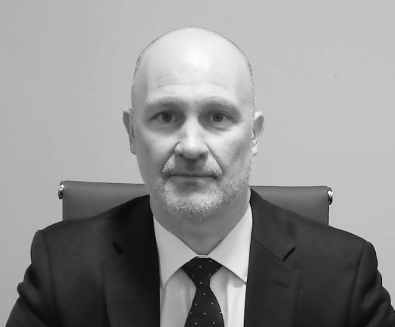 smaher@seanmaherlaw.com
+1.212.661.5333
+1.347.548.9959 fax
Bar Admissions
New York
District of Columbia
Georgia
Court Admissions
United States Court of Appeals


for the Second Circuit

United States District Court


for the Southern District of New York

United States District Court


for the Eastern District of New York
Education
J.D., Boston University School of Law, cum laude, 1995
B.A., Northwestern University, 1991
Sean Maher's practice focuses on federal and state criminal defense.  He has represented clients in almost every type of criminal case, including murder, providing material support to terrorists, conspiracy to assassinate the President of the United States, healthcare fraud, tax fraud, money laundering, drug trafficking and possession, armed offenses, and sex offenses.  Mr. Maher assists individuals, organizations, and businesses at all stages of a potential or charged criminal matter, from initial investigations through trials, appeals, and post-conviction proceedings.   
The heart of Mr. Maher's practice is trial advocacy: representing clients at trial when the prosecution has refused to dismiss unjust charges or refused to offer a reasonable resolution in light of all the circumstances. 
Mr. Maher teaches trial advocacy around the nation and serves on the faculty of Gideon's Promise, the National Criminal Defense College (NCDC), Harvard Law School's Trial Advocacy Workshop, and numerous other trial advocacy programs.  Mr. Maher has given presentations or led small group learning sessions on every facet of a trial: litigating pretrial motions; negotiations; jury selection; opening statements; cross-examination; direct examination; making objections/preserving the record; and closing arguments.  Mr. Maher has been an invited speaker at Albany, Boston University, Brooklyn, City University of New York, Columbia, Fordham, NYU, and Yale law schools.
Prior to forming The Law Offices of Sean M. Maher, PLLC, Mr. Maher was a partner in the firm of Wahid, Vizcaino & Maher LLP based in New York and Miami.  Before entering private practice, Mr. Maher was a supervising attorney at the Neighborhood Defender Service of Harlem where Mr. Maher managed the office's criminal defense practice  and personally represented hundreds of clients facing felony and misdemeanor charges, ranging from infanticide, serial rape, and gang execution to minor drug possession and DUI.  Mr. Maher also handled hundreds of felony cases as a senior trial attorney at the Fulton County Public Defender's Office in Atlanta, Georgia.
Mr. Maher and his cases have been covered in various new media, including the New York Times, National Public Radio, BBC News, al Jazeera English, Democracy Now!, the New York Daily News, the New York Post, as well other national and local news outlets.
Mr. Maher received his B.A. from Northwestern University in 1991 and graduated cum laude from Boston University School of Law in 1995, where he was an Article Editor of the Boston University Law Review.
He is member of the State Bars of New York, Georgia, and the District of Columbia, and the Federal Bars of the Southern District of New York, the Eastern District of New York, and the United States Court of Appeals for the Second Circuit.